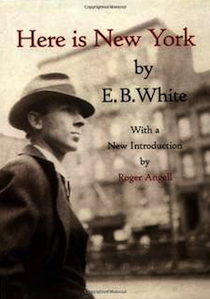 E.B. White
Author of Charlotte's Web and Stuart Little, E.B. White turns his wizardry toward a treatment of the phenomenon of life in New York City.
Despite the endless changes in the city since its publication in 1949, White's essay still resonates, revealing the difficulties and delights of life in the city and eerily anticipating September 11, 2001.
The latest edition of Here is New York, published by The Little Book Room, includes an insightful introduction by White's stepson Roger Angell of The New Yorker, author of The Summer Game, The Five Seasons, and This Old Man.